A Different Life Tour - 18 July 2014
Featuring Alter Der Ruine, Mr. Kitty & ΔAIMON
7/1/2014 - A Different Life Tour featuring Alter Der Ruine, Mr. Kitty & ΔAIMON comes to San Diego! You do not want to miss this. And as an added bonus, I will be spinning some heavy phat beats between bands. Talk about starting your weekend right.
So mark your calendars for Friday the 18th, July 2014.
The Ken Club
4079 Adams Ave
San Diego, California 92116
9pm-2am
$8 before 10pm, $10 after (It's like a cheap date!)
For more information, please click the flyer below.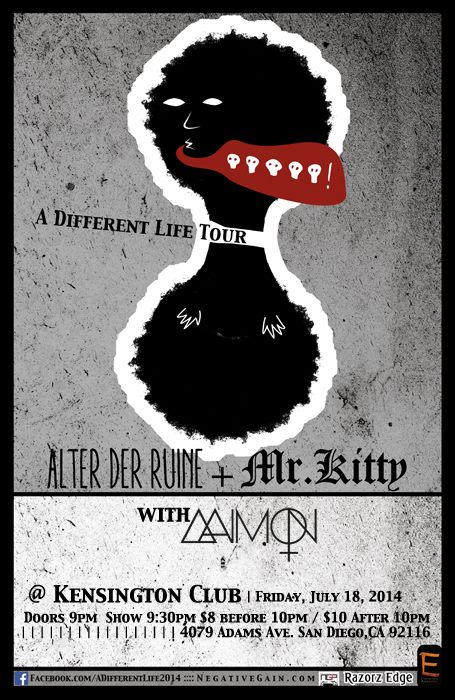 .
Return to News & Updates Archive